Draft program correct as of 26/02/20 and subject to change.
Find out more about our keynote and invited speakers below
Tuesday May 5th, 2020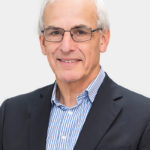 With a career spanning 30 years, Hugh is recognised as a global leader in telecommunications technology. Hugh recently retired from Telstra after working as Chief Technology Officer, Head of Innovation, Chief Scientist and Director of Telstra Research Labs, where he was responsible for evaluating the emerging technologies that impact Telstra's future business and as a result, gained a business and media reputation as a "futurist". Hugh is now President of the Australian Academy of Technology and Engineering, Australia's peak body for technologists and engineers which acts as a 'think tank' to advocate for the development and adoption of technology in Australia.
Hugh has also held roles on the IEEE Communications Society Board of Governors, the Australian Federal Government's Cooperative Research Centre's Committee, the Victorian Government's ICT Advisory Group, and the Advisory Group that assisted the Chief Scientist in developing the "Backing Australia's Ability" plan. Hugh is also an Emeritus Professor of Electrical Engineering at the University of Wollongong and a Professorial Fellow of the University of Melbourne.
Hugh was named by Global Telecom's Business in the top 100 most powerful executives in the global telecoms industry two years in a row, and by Smart Company as one of the 12 most influential people in Australian ICT. Hugh was also a recipient of a Centenary Medal from the Commonwealth of Australia, for his services to Australia's ICT sector.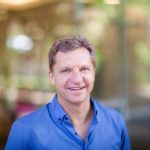 Matt Trau is currently a Professor of Chemistry and Director of the Centre for Personalised Nanomedicine at the University of Queensland in Brisbane, Australia. He is also senior group leader and co-founder of the Australian Institute for Bioengineering and Nanotechnology (AIBN).
He also currently holds the UQ-CSIRO Chair in Personalised Nanodiagnostics. His research is dedicated towards developing innovative nano-diagnostics to help transform the healthcare system towards early detection and personalized treatment of disease.  This approach aims to dramatically extend high quality human life through a combination of innovative diagnostic technology, molecular-guided therapies and preventative measures.
Since graduating from the University of Sydney (BSc Hons I, University Medal) and the University of Melbourne (PhD in Physical Chemistry, 1993), he has held positions within industry and academia across the globe. These include a Fulbright Research Fellowship at Princeton University, USA, a research scientist at Dow Chemical and ICI Pty Ltd.
Matt has also been a Visiting Professor at two of the largest Cancer Research Centres in the world: The Dana Farber Cancer Research Institute, Harvard Medical School, Boston (2000), and the Fred Hutchinson Cancer Research Centre, Seattle (2008). Matt is internationally recognised for his innovative and cross-disciplinary research at the interface between chemistry, nanotechnology, biology and medicine.
He has co-authored more than 220 publications, many of which appear in the highest impact journals in his field, e.g., twelve Science and Nature family journal publications overall to date.  His major awards and honours include an ARC Federation Fellowship, a Fulbright Research Fellowship to the US, a "Young Tall Poppy" Award for Queensland, a UQ Foundation/Vice Chancellor's Research Excellence Award, a Paul Harris Fellowship, and a Pink Circle Award for breast cancer research excellence. Matt is also the co-founder of Xing Technologies Pty Ltd, a biotechnology company located in Brisbane.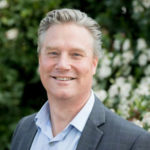 Andreas Glanznig is the CEO of the Centre for Invasive Species Solutions (CISS). CISS is the successor to the Invasive Animals Cooperative Research Centre, also led by Mr Glanznig between 2010 and 2017, Australia's largest integrated invasive animals research and innovation collaboration.
Over its 12-year life, the IA CRC developed a suite of new pest control products including rabbit and carp biocontrol agents, new genetic surveillance techniques, new wild dog, fox and feral pig toxic baits, and strategic knowledge and planning tools to strengthen collaborative regional scale integrated pest management.
Mr Glanznig's 30 year career has traversed executive science management, policy analysis and advocacy, and strategic communications. Former roles include leading the World Wildlife Fund's advocacy team on invasive species legislative and policy reform, and an Australian Government policy analyst.
Mr Glanznig has also served as a Director of the Weeds Cooperative Research Centre and the Global Invasive Species Program. He has degrees in Science and Letters, and a Masters of Business Administration.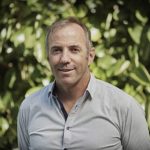 Over 20 years in conservation, Brent has implemented major pest management programmes and threatened species monitoring and translocations.
For a decade he was responsible for managing Stewart Island and then the Subantarctics.
He has been an advisor to the Minister of Conservation, and currently leads and manages the government's response to the Predator Free 2050 initiative.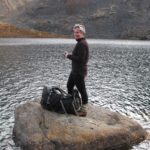 Andrea's research is aimed at understanding how global threats (climate change, invasive species, and land clearance) affect the native plants and animals of New Zealand.
As a Co-Director of the Biological Heritage National Science Challenge in New Zealand, Andrea is keen to see a transformational shift the way we do research: to a more inclusive, diverse and collaborative approach that will create lasting impacts and benefit for the country.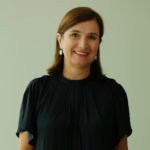 Prue started her career at Mt Gambier in regional South Australia, then headed overseas for a couple of years to try her luck.
A keen snow skier, she ended up in a ski resort in California, landing a job at the local newspaper and hosting a radio program called The Prue Review.
When the snow melted at the end of the season, she headed back home and, in 1989, scored a job at the ABC.
After cutting her teeth on TV news reporting, a bit of presenting, and The 7:30 Report, in 1995 Prue was offered the job of a lifetime … and has been with Landline ever since.
Now one of ABC Landline's longest serving reporters, she is a multi-award winner, named World's Best Agricultural Journalist in 2016 for a ground-breaking story on Q fever and SA Rural Journalist of the Year (1997, 2008, 2015).  She was also awarded SA's Best Television Broadcaster and the SA Press Club's Journalist of the Year (2011) for a piece on animal cruelty at a University-run cattle station.
Living on a 9-acre property in the Adelaide Hills, Prue and her husband have two children, now both at University.
She's loves growing her own food and cooking for family and friends.
Thursday May 7th, 2020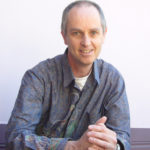 Andy is a population ecologist with an international reputation in biological control and risk assessment focussed on the management of invasions of invasive plants, invertebrates, vertebrates and pathogens. His achievements are broadly divided into three areas:
a) invasive species ecology and population dynamics supporting management – a strong focus on the native vs. exotic range comparative approach;
b) risk analysis and prioritization of biological control options based on actual and potential the impacts of both invasive species and biological control agents, and
c) major beneficial impacts through leading twelve biological control programs against weeds, invertebrates and vertebrates in Africa, Europe, New Zealand and the United States with three notable successes.
Working with many species this research has shown why, based on theory and field data, invasive species have become invasive in the exotic range through processes that include; propagule pressure, anthropogenic disturbance, escape from natural enemies, reduced interspecific competition, rapid evolution and phenotypic plasticity.
His research, focusses on defining the top-down or bottom-up regulation of the populations of targeted invasive species and released biological control agents, provides ways of predicting ecological impact on the target species that demonstrate why historically biological control has a >50% target suppression rate.
He is a Research Director at CSIRO leading the Managing Invasive Species and Diseases Program. He sits on international invasive alien species expert advisory panels at the Convention on Biological Diversity (CBD), Intergovernmental Science-Policy Platform on Biodiversity and Ecosystem Services (IPBES) and World Conservation Union or International Union for Conservation and Nature (IUCN).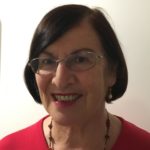 Dr Helen Scott-Orr PSM is an Australian veterinarian and epidemiologist, who has served as the Inspector-General of Biosecurity (2016-19), a statutory body under the federal agriculture portfolio.
Helen has had a Government career spanning 40 years. She is also a former Chief Veterinary Officer of New South Wales and Executive Director within the NSW Department of Primary Industries.
She is well known for her contribution to rabies control in Indonesia, and her efforts to increase preparedness in case of a rabies incursion into Northern Australia. Helen had a major role in the control and management of bovine brucellosis and tuberculosis and has undertaken a strategic investigation into White spot syndrome incursion into Australia.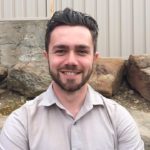 Adam is an early-stage Higher Degree Research student who has studied and worked in South Australia since 2013. His expertise focuses on quantitative ecology, including species distribution modelling and predicting biosecurity trends using linear regression.
Adam is currently undertaking a PhD project with the University of Adelaide to understand and potentially intervene in illegal trade in non-native species. The project aims to investigate Australia's role in the spread of potentially invasive species via the illegal and alien wildlife trades.
By developing open-source data mining techniques, Adam aims to analyse online e-commerce platforms to identify broad temporal and spatial trends in the quantity and species diversity of alien species traded within Australia as well as native species traded internationally. Moreover, Adam intends for the methodology and data acquired during this project to form the basis for ongoing digital surveillance of Australian wildlife trade.
His long-term research objective is to reduce both the opportunities and incentives that have allowed the online illegal wildlife trade to proliferate into a biosecurity and conservation threat