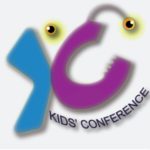 The Kids' Conference team is excited to be collaborating with our conference on an initiative for school students to participate directly with delegates at the conference on 27 May 2021.
The Kids' Conference team will run a virtual Future Focus Conference and support a joint forum as part of the AVPC programme.
This conference will offer students a unique opportunity to develop key skills
in science communication and systemic thinking as well as exposure to leading experts working in wildlife, biodiversity and ecological modelling.
Students will then have an opportunity to contribute directly to the main annual Kids' Conference event in November 2021 and participate in the debate on the challenges in controlling feral animals in Australia: www.kidsconference.online
In keeping with the Kids' Conference aims, the Future Focus Conference will support both student led learning and supporting teacher facilitation skills. They will bring together a co-learning component to support ideas development for related projects. The students will have an opportunity to present their projects to the AVPC delegates on the day.
Some concepts which are being explored by the AVPC which students might like to consider include:
technologies to detect and alert individuals and communities of the presence of feral animals, including mammalian predators found in New Zealand
tools to capture feral animals (mammalian predators) humanely and without capturing native wildlife
means to inform communities about the ethics associated with feral animal managemeny (predator control), and the means to deal with different perspectives
mechanisms for communities to work collectively on feral animal management (predator control)
insights into the social and cultural ties people have with pets (e.g. cats, rabbits) or iconic and venerated animals (e.g. brumbies in the highlands, hedgehogs) that affect the efficacy of feral animal policy and management.
The AVPC Conference Host and Partner would like to acknowledge that the Kids Conference is being sponsored by